What we offer
We can develop a detailed understanding of our clients businesses and partner them by offering end-to-end logistic, legal, warehousing and distribution solutions.
AIR FREIGHT
Comprehensive global logistics services via., air freight paired with peace of mind and ease of business is offered by Rad Logistics India Pvt. Ltd.
The company offers International Freight Services like International Freight Forwarding and Air Freight Forwarding between India and all major world markets - import and export, domestic and international. Flexibility between standardized connections with fixed schedules for air charter is one of prime advantages that we brings forth. Clearance services are specially structured to speed your shipments through customs - no issues, no surprises!
The wide spread transportation and distribution network helps the customer to simplify their supply chain and significantly reduce freight shipment. The customer enjoy instant access to detailed shipment and transportation information: duties, export transactions, transportation costs, and important dates. Transportation and logistics technology implemented by us optimizes supply chain visibility, flexibility and profitability.
Service includes:
Time definite express service
Charter or part-charter
Consolidation and direct-to-consignee service
Accommodation of special cargoes such as refrigerated goods
Door-to-door and airport-to-airport pricing options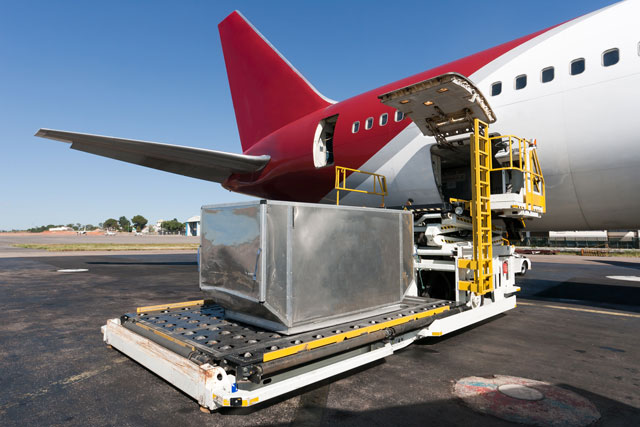 OCEAN FREIGHT
The company has International Freight Services includes International Freight Forwarding and Air Freight Forwarding contracts with more than a dozen ocean carriers services.
We are not just confined to offer comprehensive ocean freight services but we also offer other services such as shipment tracking, space protection during peak season, purchase order management and flexible sailing schedules. Our association with reputed carriers allows us to meet any shipping requirement and we turn out to be a single-source logistics window for transporting any kind of product.
This provides the clients with significant savings on landed costs, and options to choose from a large pool of weekly sailing sea carriers. We offer just what you need - competitive rates, a choice of transit times and scheduled sailing options, with a full range of value-added services.
Service includes:
Full-container-load (FCL)
Less-than-container-load (LCL)
Dry or liquid bulk shipments
Full or partial vessel charters, including refrigerated service or on-board cranes to handle heavy shipments to smaller ports
Physical cargo and paper-consolidation programs to importers and exporters who purchase from multiple vendors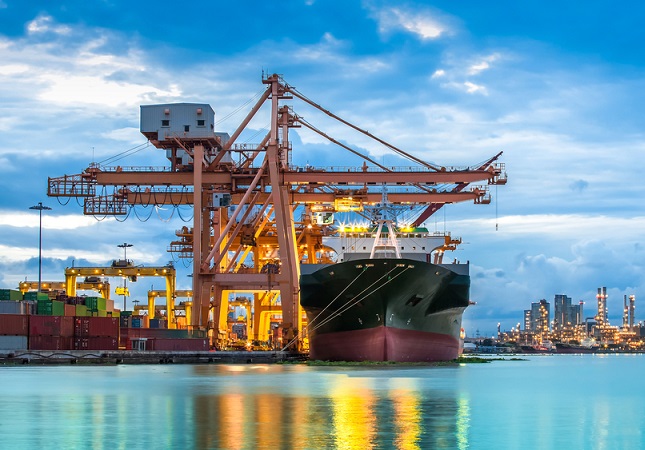 custom BROKERAGE
We can gather many types of intelligence not only in India but also among foreign countries. We provide our clients with fine-tuned service in transportation, warehousing, cargo tracing and etc. We place our experts in trading procedures, international transportation, and custom clearance at company-owned import-export cargo handling facilities in major ports and airports in India.
Thus, import-export cargo forwarding is carried out utilizing land, sea and air as well as quick custom clearance work. The distribution related to trading is not only transportation and storage of commodities, but also various processes such as custom clearance, documentation, authority procedures and banking.
We possess much knowledge in trading, fostered by many years' experience. We save time and energy through integrated services that match user needs, and offer optimum distribution to international businesses. With our years of experience and team of global cargo agents makes sure that custom clearance for your cargo is achieved without delay or problems. Our Intensive knowledge of the logistics industry and our deep rooted links with the most efficient network of international agents allows us to ensure that our custom clearance service is impeccable in most of the international ports that function as the cargo destinations for our clients.
Service includes:
Custom Documentation
Carting /Receiving goods
Examination of shipment
Handling of stuffing and de-stuffing at ports
DDU/DDP Clearance
Project/exhibition clearance
Specialized in ATA handling
Foreign post office clearance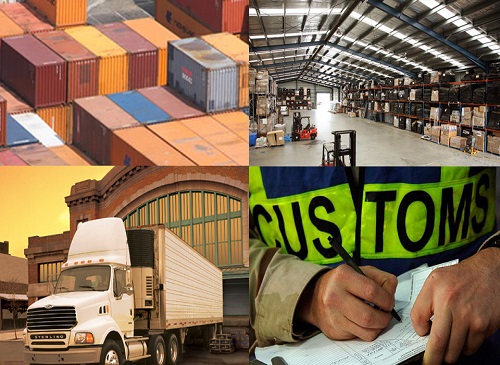 warehousing
Warehouse is a storage structure constructed for the protection of the quality and quantity of the stored produce. The need for a warehouse arises due to the time gap between production and consumption of products.
Warehousing or storage refers to the holding and preservation of goods until they are despatched to the consumers. By bridging this gap, storage creates time utility. There is a need for storing the goods so as to make them available to buyers as and when required. Storage enables a firm to carry on production in anticipation of demand in future.
Warehouses enables the businessmen to carry on production throughout the year and sell their products, whenever there is adequate demand. Need for warehouses arises also because some goods are produced only in a particular season but are demanded throughout the year. Similarly, certain products are produced throughout the year but demanded only during a particular season.
We help you match supply with demand within the timelines you have defined for yourself and your customer. We understand your business needs and logistics issues, hence we are able to offer robust solutions that help you achieve speed to market. We provide dedicated and shared warehousing and distribution operations world over. Our services include full pick-and-pack operation, temporary storage after cargo consolidation prior to container loading, either for one off shipments or turnkey projects.
We also have the required infrastructure for export packing and palletization. Our network of warehouses located in the close proximity to the International Airports, are well laid out, staffed by experienced personnel, and supported by the latest inventory management, security, and specialised storage systems. They are specially designed for handling a large volume of international freight and are open round-the-clock.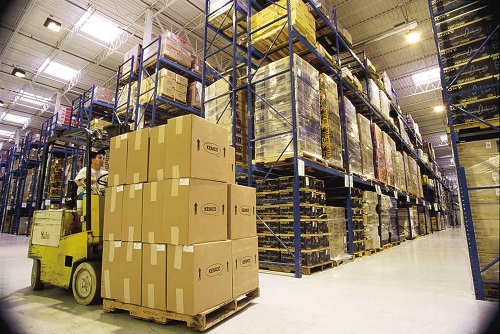 DOMESTIC TRANSPORTATION
Full Range of Domestic Freight Forwarding Services
Rational Cargo Care supplies our customers with a nationwide network of service branches and distribution centers, linking most major cities and markets. This provides strategic consolidation points connected by an express network of regularly scheduled truck routes. The network optimizes transit times nationally, reduces product placement and return cycle times, and minimizes costs, offering a comprehensive offering for your logistics needs.
Rational Cargo Care is capable of providing nationwide route services in a time sensitive manner while maintaining damage free delivered freight with required shipment integrity. We provide comprehensive air and ground domestic transportation options via strategically located facilities. We offer flexible and comprehensive domestic transportation solutions that leverage our trusted carrier network to ensure your shipment solution is the right fit, every time.
We have specialized expertise in the handling of sensitive, time-critical shipments for a wide range of industries.
Service includes:
24/7/365 operations
Time-specific pickup and delivery deadlines
Shipments of all sizes, weights, and dollar value, including hazardous materials
Merge-in-transit and drop-ship capabilities
Moving tech equipment with chain-of-custody procedures to guarantee inventory integrity
Industry-leading web-based Transportation Management System for real-time shipment status technology
Immediate proof-of-delivery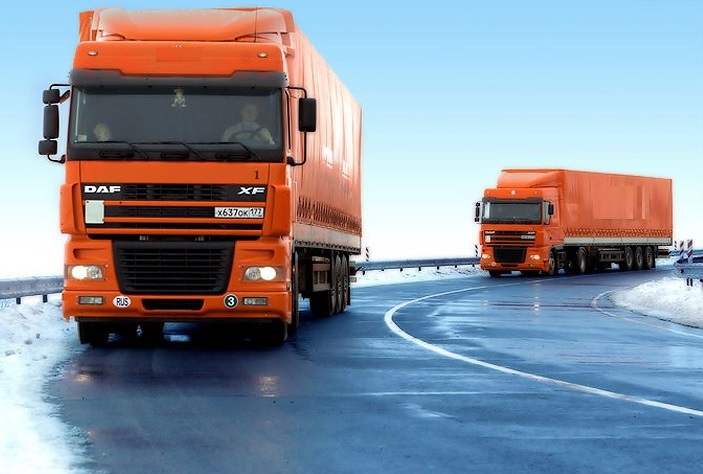 Value-added services – tailored and flexible
We complement the smooth flow of goods with additional services for individual industries, including pre-assembling equipment, adding labels to textile products and stocking display units. In close cooperation with customers and with a detailed understanding of specific needs, Rational Cargo Care develops customised services that perfectly complement transport.
Increasingly, retailers and manufacturers are seeking on-site, value added services to improve the efficiency of their operations, simplify processes, shorten their supply chain and trim costs. At Rational Cargo Care, we offer a portfolio of value added services, in-warehouse or in-plant, at point of origin or destination, within our facilities or your own.
What differentiates us is the way our supply chain engineers work with your people, on site, to fine-tune a truly bespoke solution. Optimizing the benefits, all to agreed quality standards. Because certain shipments require special handling or the use of specialized equipment in order to comply with your instructions and legal requirements, we have compiled a menu of enhancements to cover almost all eventualities.
Service includes:
Insurance
Labelling
Packaging
Pre-Inspection
Pre-Installation
Tracking & Tracing
Shipment Alerts & Confirmations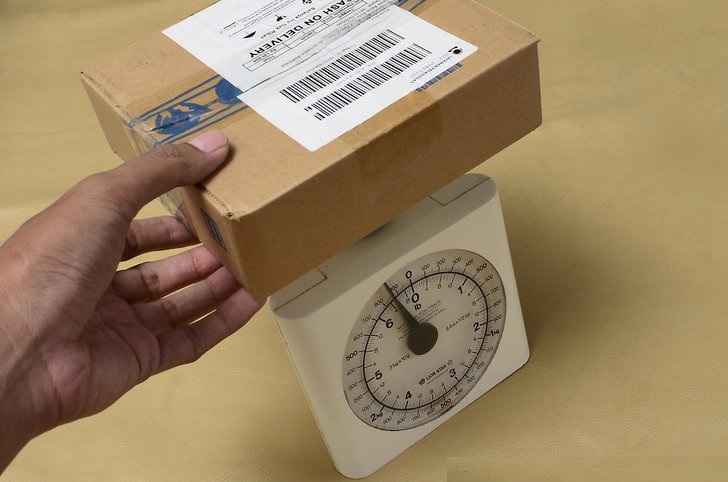 it services
With the revolution in IT,the entire world has become one market. Today, we are more accessible to our customers & partners across the world than ever before. E-Commerce & integration of IT in supply chain activities could greatly accelerate growth in the industry. Rational Cargo Care Pvt. Ltd. is always curious about IT developments in the market and is willing to upgrade itself with the latest tools. We keep on upgrading our IT activities in order to :
Service includes:
Retain Clients
Improve Service Quality
Improve Operational Efficiency
Adhere to compliances & security requirements